Habitude Academy 2 + Your Passion = Formula for Continuing Success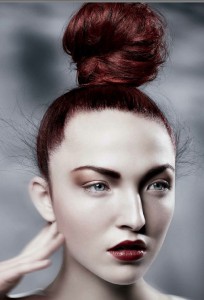 No matter how long you have been behind the chair, the Habitude Advanced Academy will enable to you to further your technical skills, find new artistic inspiration and open new doors for your future in the industry.
Advanced Color Techniques
This advanced color class will get you and your clients ready for the upcoming fall trends including reds, precolor and lo-lites (that last). Fall Into Fall Colors on over lightened summer hair and melting.
Avante Garde Up-Styling
Take your updo's to the next level with tricks and tips to better master an updo that makes a statement. No model required for this class.
Creating Iconic Images
Editorial work for Competition & Publication. Delve into your most creative self. Explore looks, ideas, images, techniques and visions that seldom get expression behind the salon chair. Create the sort of iconic images that get notices, then preserve them through photography. This four week master class is perfect f you are planning to participate in HABHA or NAHA or just looking to begin to sumbit images for publication. Please note that this class is a series requiring a four week commitment.
Advanced Color Placement
Be careful where you put your color. Choosing appropriate techniques for advanced looks and creating color that inspires positive buzz and new clients. This is a six-hour course and requires a live model.
French Method 1
This class will be an introduction to the French ideology about beauty, styling and cutting techniques. It will open your perspective to the way you look at cutting hair and how you communicate with your coworkers. It begins with learning how to draw your haircuts and will finish with cutting three different kinds of bobs. It will give you the opportunity to precisely cut any look or style through its simple and uncomplicated steps while giving the client easability of style based entirely off of the bone structure.
Smooth Infusion: Introduction to Aveda's Retexturizing System
This six hour class will show you how to create permanently smooth hair with three main options for texture, including straight, controlled body and controlled difference between other thermal and temporary treatments. Class is required to be certified to have this $600 service added to your template.
Beyond Foil: Intro to Balayage
This class will teach you a freehand high-lighting technique made popular by the French. Balayage, meaning to "sweep", creates a natural sun-kissed look, offering a fun alternative to conventional foil work. The balayage technique provides ultimate control over color application and allows for less visible outgrowth. No model required for this class.
French Method 2
This class will delve deeper into the French technique by going through the four basic families of cuts, as well as, adding dimension to the cuts via layering and finishing work.
Advanced Color Formulation: Open Your Minds to Color
Think you know how to formulate? Advanced color thoughts to expand your mind and make your guests rave about your skills. Don't miss this three hour course with no model required.
Transformational Haircutting
Helping our guests make dramatic style changes. Sometimes this involves color, but more often than not it involves a transformational cut. This class will address and explore the nuances of our client relationship, the mechanics of taking a client's hair from long to short and planning for connecting the cut to the color. A live model is required for this class.
Advanced Academy Enrollment
Class size is limited to six students and will be available on a first-come / first serve basis. To enroll, please email our Salon Director Cindy Fernandez at jobs@habitude.com
For employees of Habitude Salons, a $50 Education Dollar fee will be assessed if you no-show to a class that you have been confirmed for, and you will not be permitted to enroll in another class for a period of six months.
For non-Habitude employees, class fees are due at time of confirmation and can be paid by cash, card or check. Should you need to cancel, please do so at least 14 days prior to the class so that we  may offer your space to another student.