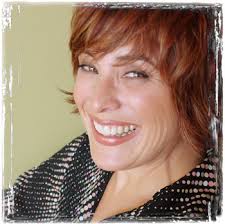 Inez Gray is the dedicated visionary behind Habitude, Seattle's premier salon and day spa. Springing from nearly three decades of a diverse and well rounded commitment to the beauty industry, Gray has solidified herself as a prominent figure in business and her community.
At Habitude, Gray has created a unique and inviting culture that not only stresses the highest quality and cutting-edge services, but also touches on the importance of community involvement, environmental responsibility and employee value. Staff are treated like an extended family with the emphasis on living wages, education and opportunities for advancement. Forged out of a genuine care and concern for her employees, Gray created the Education Points program and Habitude Academy where employees are given the chance to expose themselves to new techniques, cultures, lifestyles, and ways of being.
Outside the walls of Habitude, Gray maintains her ambition for helping people and her life-long interest in art through her connection with the community. One of her most recognized community contributions is the creation of the Ballard Second Saturday Art Walk, which was fashioned as an opportunity for local residents to travel from shop to shop to meet the artists, admire their work and learn about the various businesses. Over the years the Ballard Art Walk has grown into a showcase of 30 businesses and attracts upwards of five to seven hundred art patrons a month. Gray has also used the Art Walk to help launch the careers of dozens of local artists and to educate and voice her companies commitment to the environment.
Driven by a desire to create, lead and take risks, Gray emphasizes creativity and innovation in every aspect of her company. In fact, Habitude evolved from Gray's desire to incorporate her creative and artistic energies into a career focused on wellness, beauty and caring for people. Gray felt salons, spas and galleries were too sterile and clinical, so she wanted to create a warm, welcoming and natural feast for the senses – the result was Habitude.
A fabulous speaker, Inez's personal mission statement is…to joyfully inspire others. She travels around the country bringing her unique combination of enthusiasm and thoughtfulness to her audiences. She is a regular at The Salon Association Business Symposium and the Aveda Business Congress. She has spoken locally for the Women's Business Association, Fremont Public Association and has lot's of on air experience for both radio and T.V. She lights up a room with her humor and wisdom and truly believes that sharing is the first step towards true growth.
Today, Habitude has two great locations – Habitude at the Locks, the flagship location and Habitude Fremont which is quickly becoming known as the most fashion forward salon in Seattle. Since opening its doors in 1996, Gray has developed Habitude into one of the most respected salon and spas in the country. It is also recognized as one of the most renowned venues for art in the city. Habitude, which means, a state of body or mind is about massaging people on the inside as well as the outside; a concept Gray embraces throughout her company, community and personal experiences.