Love and Trust from Habitude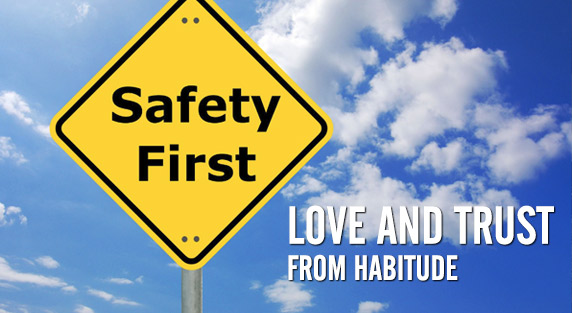 In the last 24 years, Habitude has had a lot of hard days, fires and floods, break-ins and loss and many really tough days.. March 13th was one of the scariest for me- the day before I was going to furlough 60% of the team for a "couple of weeks". I was so fearful about that next day, when Sophia, my wing woman and I would meet with each person one on one and say goodbye. It ended up being one of the most amazing of days. Everyone was so shocked but so supportive and calm at the same time. Each of them was selfless, strong, yet worried for me. I will never forget the love I felt that day. By the 15th we were forced to tell the other 40% that we must shut everything down immediately.
They knew I would NEVER do this if I didn't have to and they trusted me. Trust will be the theme of our BIG COMEBACK, which we intend to do as soon as we can. We don't have the NEW Washington State Board standards yet but many of my peers in Georgia have gotten theirs and re-opened. We plan to follow all of these to the extreme plus add our own safety measures that we feel are essential and unique to us. Balancing the health of each of them and each of you will be a delicate thing and your Habitude experience will feel VERY different for a while.
Some of the things required may be: waiting in your car until your appointment, being greeted by your service provider in full face mask and possibly face shield, no beverage service or magazines, masks required at all times for you and us, and maybe even arriving with clean hair and no blow dry for the short term. We will minimize most of our spa amenities. And weirdest of all … no hugs.
We plan to give you all of these details as we finalize our Habitude Safety Charter that each of us will be asked to commit to and sign and you will be asked to follow as you arrive. What we do know is that it will be a wild and wonderful homecoming. Hopefully it won't be long before we can get back to our new normal. I have no doubt that the Habitude Team will come back together to give you the best experience they possibly can. YOU CAN TRUST US. Be sure to join our email list here and be on our Habitude Facebook Page for up to the minute news on our BIG COMEBACK.
Love and Hand-on-Heart Hugs,
Inez and The Habitude Team