ENDORPHINS IN A BOTTLE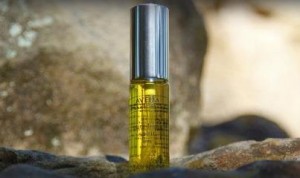 Aphrodisiac comes from the name of the Greek goddess of love; Aphrodite. Throughout history, many foods and drinks have had a reputation for making love and attraction more pleasurable. Studies show that incorporating essential oils help relax, invigorate and stimulate those same "Feel Good" endorphins to send you in the state of bliss!
At Habitude Salon and Spa, we are customizing your love this valentines day with our Aveda personal blends that will send your love into overdrive!
1- Vanilla
Like the smell of chocolate, vanilla has a sweet, welcoming scent. Its odor increases sexual stimulation in both men and women. So the next time you're ready to get sexual with your girl, invest in a vanilla candle or burn some oil to set the mood.
2- Patchouli
Patchouli has received much positive press in recent years, all thanks to its ability to make people horny. Okay, maybe not, but it does smell awesome. Experts believe that it awakens and provokes sexual energy and every little bit helps, so experience the scent via incense sticks. Burn one today.
3- Peppermint
Ah, that minty fresh scent. Peppermint is believed to help you stay awake, alert and energized; that's always a good thing when it comes to sex. This might also encourage your girl to try something new in the bedroom. You can opt to emit the scent via a candle, incense or oil.
4- Ylang Ylang
Have you ever smelled ylang ylang? It really does smell like sex is about to take place. So if you're in the mood for some erotic sex, burn some oil or buy some room spray. But be careful; this fresh scent is known to encourage verbal communication.
5- Jasmine
With its subtle scent, jasmine has the ability to open the other senses to new experiences. If you want to seduce her, use jasmine in an oil or incense.
Our very own BLOGGER extrordinaire  Amanda Parton