But when we asked our existing users for feedback, they told us that while they loved the three-part system, they wished they could use it on color-treated hair. That helped prompt the development of Invati Advanced, which not only delivers high performance results but can ALSO be used on colored hair.

Invati 2.0 reduces hair loss by 53%,* and now features a once daily application rather than twice a day. The new formula is even more naturally derived than the original - it's 98% naturally-derived from plants, non-petroleum minerals and water. What's more, because so many women who experience thinning hair also color their hair, Invati Advanced is now color-safe, so it won't fade your color! Save on Invanti with our special below!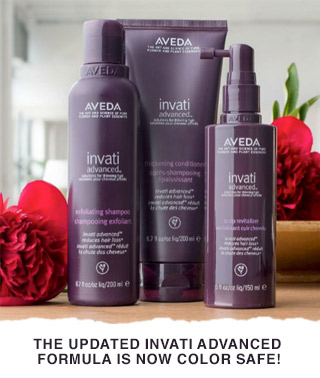 Invanti's Mission: Provide women with a highly effective, plant-based solution to hair loss. "It was such a successful launch for us that it became a 'love mark' for the brand," says Justina Mejia-Montane, Vice President of Aveda Global Product Development.